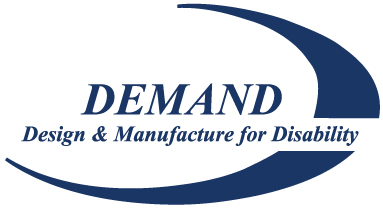 We're here to help people with disabilities live independent, healthy and more fulfilled lives.
Our new website is arriving shortly.
In the meantime, please get in touch with any queries.
Watch our short films to find out more.
Change a life today with a donation online.
Visit our Online Shop to see our range of specially designed disability equipment.
Registered Charity No. 1008128
DEMAND Design and Manufacture for Disability
The Old Chapel, Mallard Road
Abbots Langley, Hertfordshire, WD5 0GQ
---
If you would like to know when the website is live and be kept up to date with DEMAND's latest news and events to my inbox, please complete this:
We promise to never spam you.