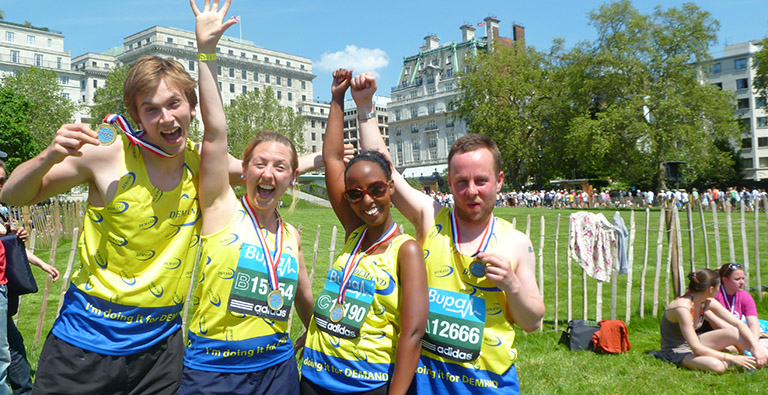 If you are ready for a challenge and want to make a big impact, here are some of our favourite fundraising ideas to get started.
Even small events are a great way to spread the word of DEMAND among friends, family and colleagues. See what our incredible supporters have been doing over the last year or read about some of our favourite ideas:
Something sporty
Challenge yourself to a 5k run or muddy obstacle course, get sponsorship from friends who'd like to watch you sweat!
Something sweet
Fill a jar with sweets and charge colleagues to guess how many; the closest guess wins the lot!
Hold a monthly workplace bake-off and sell your colleagues whatever is left after judging!
Something tasty
Arrange a £10 menu at a local restaurant, Invite 10 friends and charge them £15 each!
Download our printable collection box and start fundraising today!
Get in touch if you would like to find out more, or to tell us about your fundraising.