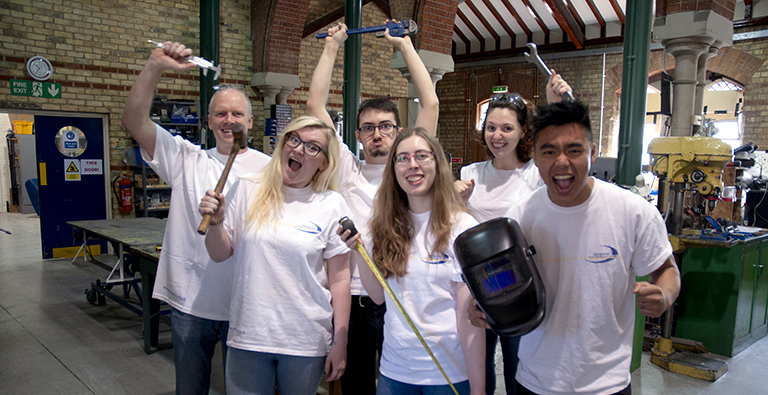 DEMAND is a melting pot of creative and passionate minds. We embrace every challenge that comes our way and use our expertise in machining, digital design and manufacturing as well as good old fabrication and carpentry to prototype and manufacture new products that meet the needs of individual disabled people. 
Our skills span from mechanical engineering, user-centred and ergonomic design to electronics and programming and we're always learning and looking for new ways to use new materials and manufacturing techniques to create meaningful and game-changing new assistive and inclusive products. 
The fun doesn't stop when the workshop doors close and at weekends you'll find us enjoying a wide variety of hands-on pursuits from wood carving, jewellery making and dressmaking to restoring much loved classic cars. All of which give us a great foundation of inspiration and skills we put to great use during the work week. 
We value experimentation and attention to detail which helps us create innovative products that are made to last and a pleasure to use. See what we've come up with in our shop. Along with our dedicated trustees we're working towards our dream of designing a world where the doors of opportunity are open to everyone. 
Design and manufacture is a costly pursuit and that means fundraising is a key part of our work alongside the fun of inventing new enabling kit. If you can help keep our workshop producing game-changing assistive products, make a donation today.
Take a look at our latest news to find out what we've been working on. If you're passionate about using design to change lives for the better get in touch and find out about working with our team.