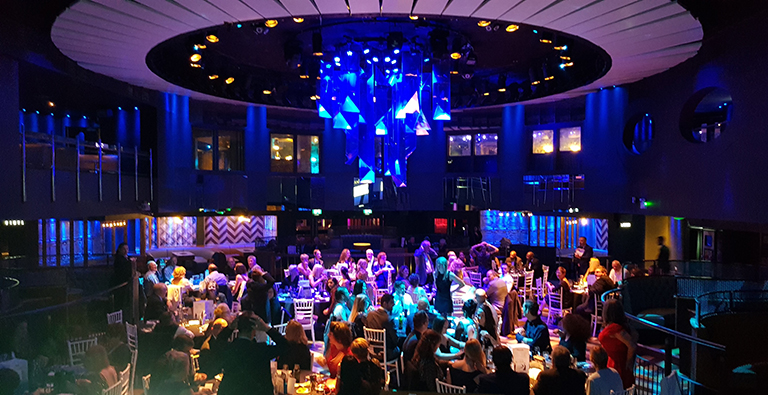 Guests at our Grand Gala dinner in September raised a massive total of £25,000 to help design and make our life-changing specialist disability equipment. The funds raised will support projects helping disabled children access play and physical therapy and help disabled adults access sports and activities in their communities.
Three short films were revealed on the night, showcasing stories from people we've helped.
Guests were introduced to 3 year old Darcey who was born with cerebral palsy. She now has the opportunity to learn to walk independently using a customised treadmill with a set of custom made treadmill handles designed by our team.
Our founding Patron and TV celebrity Dame Esther Rantzen DBE hosted the evening and spoke fondly of her support for smaller charities such as ours. John Hunt, commentator for BBC Radio 5 Live turned auctioneer for the evening and helped to raise over £3500 in auction bids.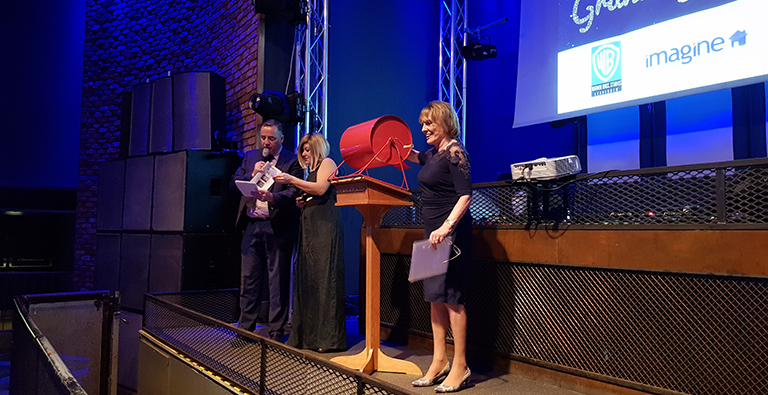 Guests enjoyed fine food throughout the evening from chefs-to-the-stars Charlie Hayes and Neil Pope of Air Culinaire Worldwide, who took a break from the usual business of catering for private flyers to treat our 116 Grand Gala guests to a memorable meal.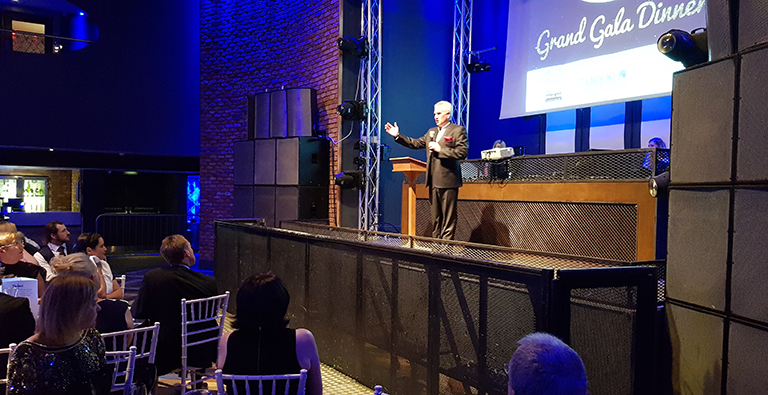 Dan Dark, Sales & Marketing Director at Warner Brothers and sponsor of the Grand Gala took the opportunity to present a generous donation of £5000, having seen the benefits of our prototype 'Big Little Car' for the children at Breakspeare school in Abbots Langley.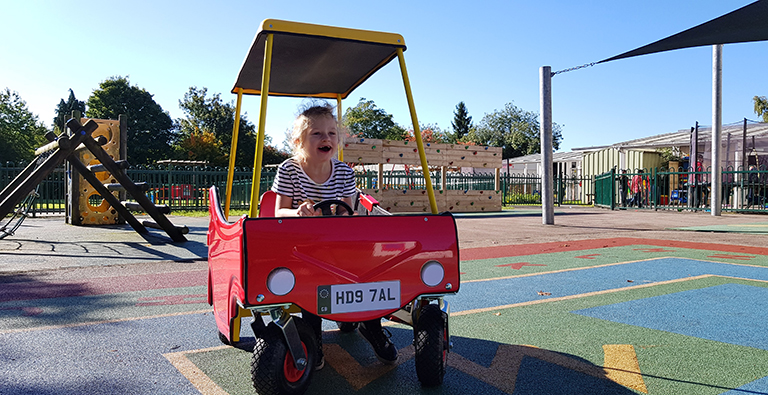 Funds raised on the evening will go towards helping some of the 40 people on our waiting list who need specialist equipment that is simply not available elsewhere. 10 people on the waiting list would benefit hugely from having access to a Big Little Car to provide them with opportunities to play and engage with physical activity since they don't yet have the balance or coordination to ride a bike or scooter.
Our thanks go to each of our event sponsors; Warner Bros. Studios Leavesden, BNI Watford Junction and Imagine Group, and every guest who came along to support DEMAND on the night. Without the generosity of our supporters, we simply couldn't continue our life-changing work.
We would welcome anyone who'd like to find out more about DEMAND's work to pay a visit to our engineering workshop in Abbots Langley to see at first hand the life-changing work of our charity.
Photos of the evening can be viewed online on Bubbles Portraits Facebook page.
If you would like to help more people like the stars of our short films live life their way, please donate today.
Find out about more exciting events in our calendar.