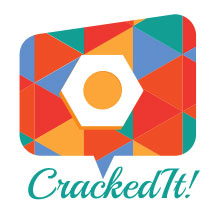 One of our newest ventures. Cracked-it is an online platform to help disabled people connect with each other and with makers, designers and engineers from across the globe to find and share fixes, tweaks and hacks.
We hope that by sharing practical ideas that more disabled people will find great solutions to every-day challenges whilst awareness of the importance of good inclusive design increases.
We can't wait to hear loads of "eureka, you've Cracked-It!" as the platform gathers momentum.
Share your tips, tricks and ideas or even find an ideal solution on Cracked-it.
Head to Cracked-it for more DIY ideas like these and open source plans to make your own assistive devices!