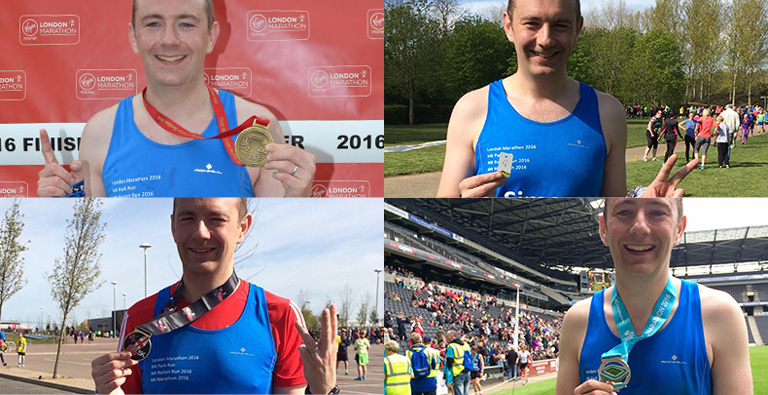 Simon Warner, Planning Manager at Heronslea Group, completed an incredible running challenge in April 2016 to fundraise for causes close to his heart. He raised over £750 for DEMAND with this pulse-racing challenge.
In just over a week, Simon ran 4 races including 2 marathons, clocking up a total of 50 miles, which is the equivalent of running along the M25 all the way from Heathrow to Dartford!
He completed the London Marathon on the 24th April in a time of 3 hours and 38 minutes, the Milton Keynes Parkrun on the 30th April, the Milton Keynes Rocket Sprint the very next day and completed his challenge running the Milton Keynes Marathon on the 2nd May in a time of 3 hours and 48 minutes. Remarkable!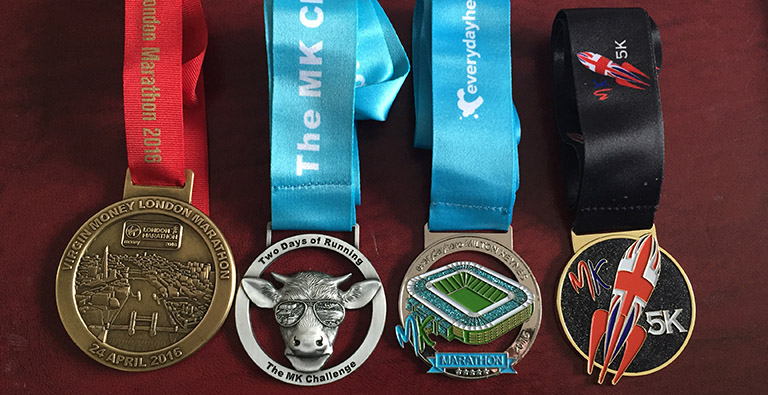 'Most of us would break out in a cold sweat at the thought of running just one marathon, and Simon has managed to complete two marathons and two 5K races in the space of just 9 days! Simon has shown his support for DEMAND's life changing work time and time again. In 2015 Heronslea sponsored our Inclusive Sports Kits project and helped 9 local schools and clubs get access to specialist inclusive sports equipment.' – Denise, Fundraising Manager at DEMAND
Simon reflects on his challenging week; "The challenge was four races in a week for four great charities; the London Marathon on the 24th April, MK Parkrun 5km on 30th April, MK Rocket Sprint 5km on 1st May and the Milton Keynes Marathon on the 2nd May. A total of almost 50 miles. To date I have raised just over £3,000 for the 4 charities I'm supporting.
Having run marathons before I chose this bigger challenge to give myself a real test which would attract a good level of support from my brilliant sponsors. Through the challenge I was motivated by the amazing support I received from the charities and my family and through the drive not to let the charities down. There was plenty of stretching and a few massages to make sure I was ready for the later races."
If you think you've got what it takes to run, walk, cycle or roll and fundraise for DEMAND, get in touch!