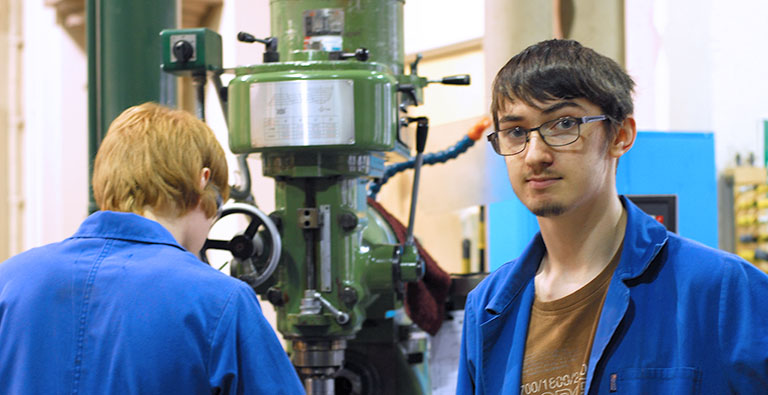 Morgan joined DEMAND as an apprentice in 2014 having finished his A­ levels. Morgan will spend 4 years making and testing products to help people with disabilities overcome different challenges.
He's become skilled in manufacturing the Boccia ramps which are available to buy in our shop. Each one of our Lite ramps is moulded from a sheet of plastic in out Abbots Langley workshop, trimmed to shape and inspected by hand.
'I recently finished adapting a running machine with lower handles, which was made to help a young girl learn to walk. It made me realise how much our work here helps to improve people's quality of life.'
When Morgan isn't in the workshop, he's most likely to be found in his garage working on his car.
Read more about our apprentice programme.