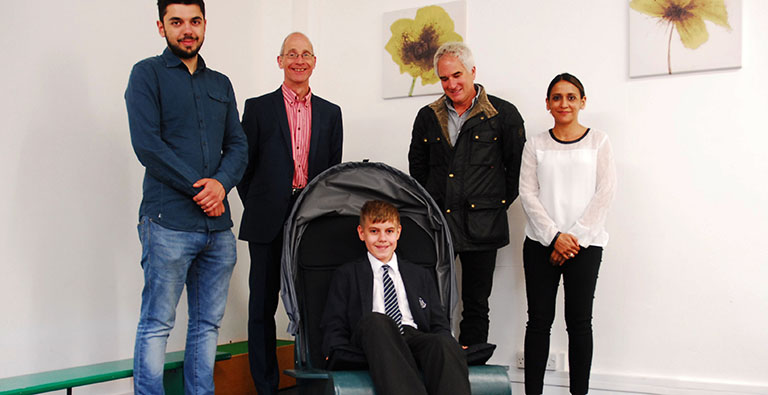 We want to make two rocking chairs to benefit children with severe learning difficulties at Breckenbrough School in Thirsk.
Our first Sensory Shell Chair, given to The Collett School to help their students with autism develop methods for self-calming in stressful moments is proving a huge success. The Sensory Shell Chair's hood helps both children and adults with sensory processing disorders such as autism to make sense of their world by limiting environmental stimuli. The chair can be rocked by the occupant, or by someone else using the rear handle. Each Sensory Shell Chair is made, assembled and carefully finished by hand in our workshops. A learning disability can often affect the way a person understands and processes information, so having time and space to do so independently is a huge benefit in a school environment.
With your support we can provide two Sensory Shell Chairs and give the students at Breckenbrough School a place to go when the stresses of the day get too much, providing an opportunity to learn the valuable skill of self-regulation which will help them to better access learning and continue to benefit them throughout their adult lives.
If you live in or near Thirsk you can help by supporting DEMAND in the Co-op Local Community Fund. If you're already a Co-op member, you can support us by visiting our Co-op Local Community Fund page. If you aren't yet a Co-op member, you can join for just £1 and choose to support DEMAND.
Find out more about the Sensory Shell Chair or get in touch with any questions.