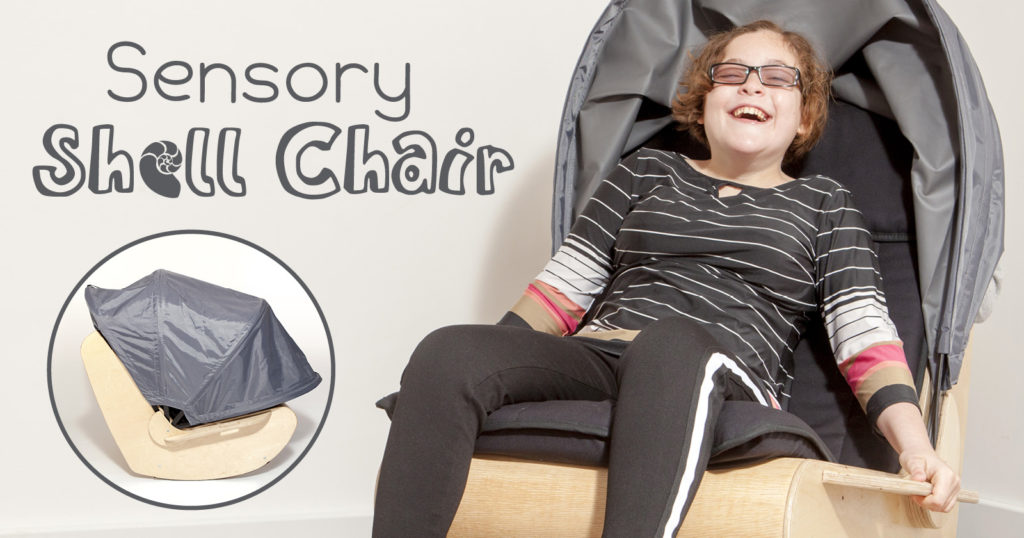 The Sensory Shell Chair from DEMAND provides a sheltered space to relax and soothes with a gentle rocking motion. Developed in collaboration with children's Occupational Therapist Nicola Estabrook, the Sensory Shell Chair's hood helps both children and adults with sensory processing disorders such as autism to make sense of their world by limiting environmental stimuli. It works just as well in our busy workplace! View details and shop now
Do you have an idea for a new product that could help you or someone you know? Find out about our custom design projects and speak to our team of designer makers about making it a reality just like the Sensory Shell Chair!
Download the Sensory Shell Chair product brochure here.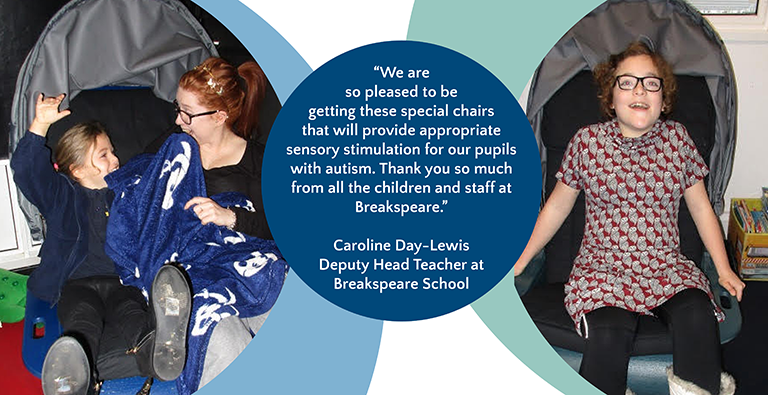 "One of our pupils in particular has identified it as his "safe space". Early observations suggest it has a calming and organising influence on him."
Liane Hall, Specialist Paediatric Occupational Therapist at Meath School