Special Olympics St. Albans contacted our team this year looking for a way to help their riders safely mount and dismount the horses during equestrian sessions.
Thee riders at Special Olympics St. Albans have learning disabilities, many people also having reduced mobility and balance, meaning they need assistance from the carers and instructors when getting on a horse. Their existing mounting block did not allow for this assistance, it wasn't tall enough and didn't have handrails for safety and support.
Our team took on the challenge to make a new mounting block that could be moved for storage when not in use.
The steps have been in use since September, and although the horses took a little convincing to stand next to the new piece of equipment, they quickly got used to the new arrival and now both riders and horses are putting the steps to great use.
Being able to safely get on the horses is helping the riders develop their confidence, all the while developing their core strength and posture.
"I am so pleased that Special Olympics St Albans (SOSA) approached Demand and asked if they would like to take on the challenge of building a mounting block for our Equine sessions. It has made such a difference as our riders who all have an Intellectual Disability (Learning) are finding it so much easier to mount the horses and have gained in confidence, plus the volunteers are also benefiting making their life so much easier. Thank you Demand." Susi Williams SOSA coordinator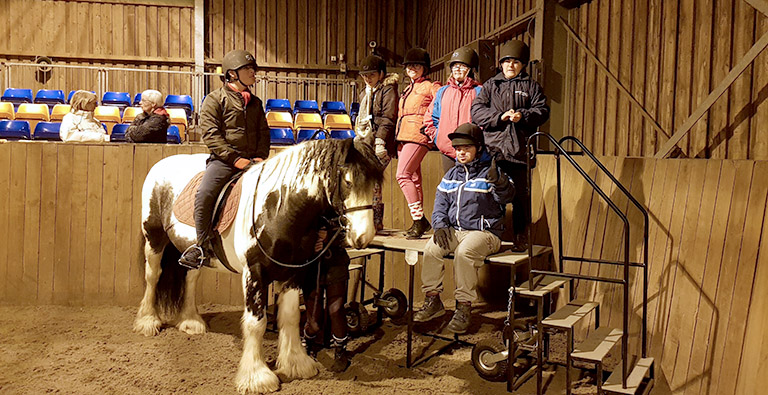 Manufacturing the steps was a huge undertaking for our team, requiring expert knowledge of frame building and welding to create the folding steps mechanism.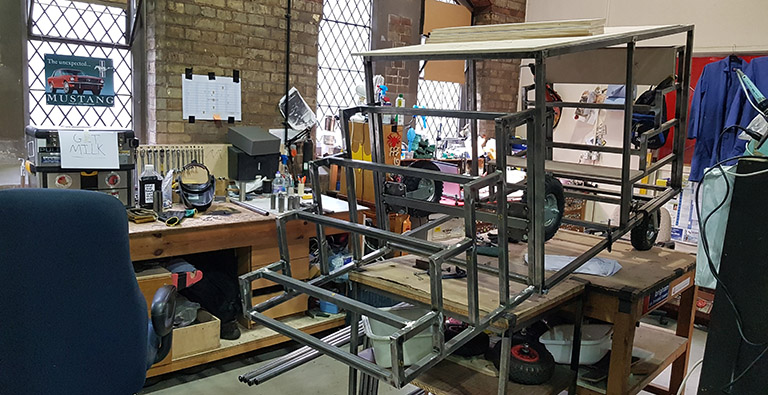 Of course the project wouldn't have been be complete without a hand painted logo cut on our CNC router. Happy horse riding everyone!