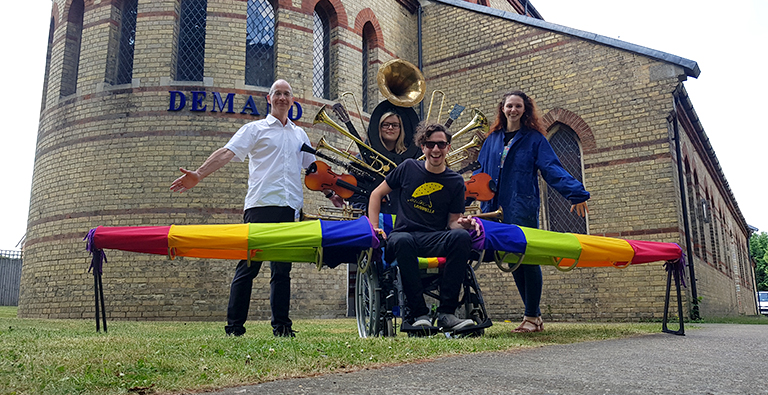 We've been working with the talented team at Electric Umbrella to bring their magnificent Dream Machine to life ahead of their performance of 'I am the Dream Machine', a pop-opera dreamt up and directed by Max, who has Down syndrome.
Over 12 weeks we took Max's vision of the Dream Machine, a fantastical flying wheelchair that writes songs inspired by people's dreams, from paper into the real world and onto the big stage!
As supporters of Electric Umbrella's work empowering people with learning disabilities to take centre stage, we were keen to support their ambitious new project. We were thrilled to work with Electric Umbrella to help shine a spotlight on the talents of disabled people. 
Find out more about Electric Umbrella's work on their website.
Find out how you can support more life enhancing projects like this.