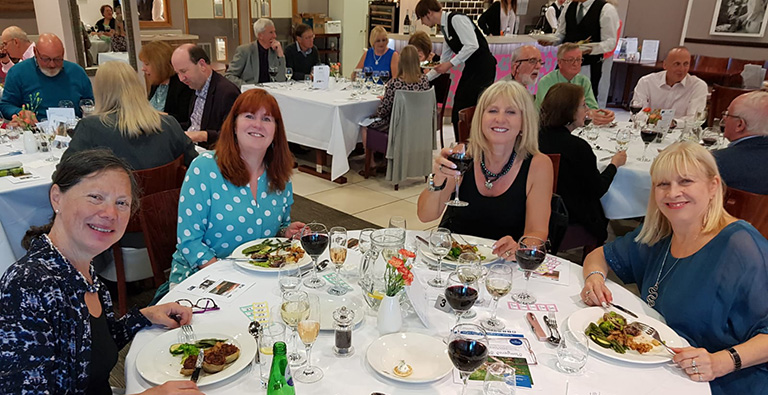 A huge thanks to our guests at the Spring Gourmet Dinner at West Herts College who raised £324 to support our custom design service.
Guests were treated to a hearty 3 course meal courtesy of the chefs-in-training in the Food Academy Programme. The courses were accompanied by three paired wines, with tasting notes delivered directly from winemaker James McKenzie in Wellington, South Africa via Skype link.
A huge thank you goes to everyone who came out to support DEMAND at the gourmet dinner, we were joined by established friends of the charity and new supporters along with the friends and families of our longstanding clients. We're grateful to all the local businesses who contributed raffle prizes, thank you all for your support!
Proceeds from ticket sales and the raffle on the night will support our work helping disabled people overcome barriers to independence and inclusion.
To hear about upcoming fundraising events like this one, sign up to receive our email newsletter.