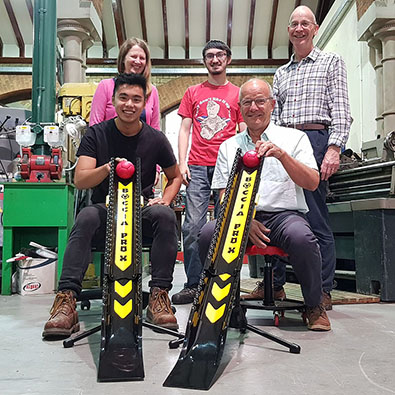 Do you have design, engineering or manufacturing skills you'd like to put to great use? We're always looking for individuals passionate about inclusivity to be part of our team. We have a small design team and a growing gathering of talented volunteers working on custom design projects that make a real difference to people's lives.
Our well-equipped workshops are a hive of invention where we work with clients to prototype and manufacture unique products when no suitable solution exists. We're looking to expand our skill base with CAD and CAM processes, traditional fabrication, electronics and programming.
Find out how your skills can really make a difference and get in touch about working or volunteering with us.