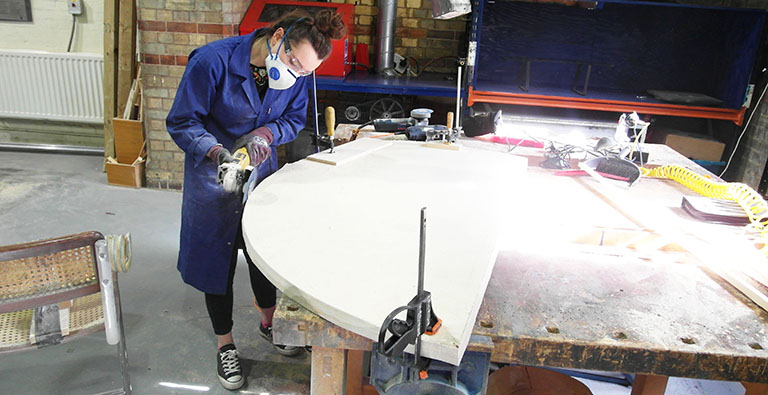 Hollie, one of our 2014/15 placement students from Brunel University had a fantastic year of designing with our team! She speaks about her time with us;
"I've always been interested in inclusive design. At secondary school I chose to design a pool hoist which could be used by non-disabled and disabled individuals, so when I was looking for a work placement, DEMAND instantly jumped out at me as I thought it would be a great way to expand my knowledge, as I always wanted to base my final year project around disability and inclusive design.
At DEMAND I've worked on a garden tool holder to help a lady in an electric wheelchair enjoy her garden, a camera mount to help an individual in a wheelchair whose arms couldn't hold his camera steady enough to take pictures, a variety of modifications to walking frames, a hooded rocking chair intended to provide a calm space for autistic school students, and the charity's Annual Review.
The most rewarding project has definitely been the hooded rocking chair. It's made so that the visual and auditory stimuli from a busy classroom are restricted by the hood, creating a calm environment in which to de-stress. I've been involved in the project from assessment to delivery.
It's been amazing to have the opportunity to make all of the components with help from DEMAND's engineering team. It's taught me so much about manufacturing and assembly methods. Being able to deliver the chair to The Collett School and see the pupils enjoying it was the most rewarding part of all.
After graduating from Brunel, I'd love to get a job in the design industry; designing products which meet a real need in the market and which will make a difference to people's lives."