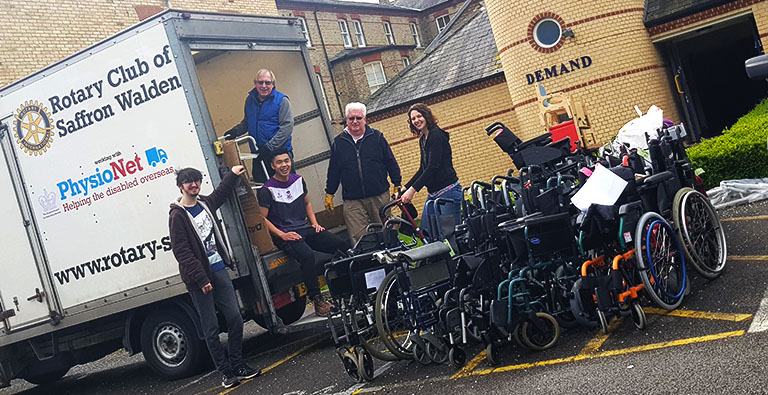 This week we sent a bounty of used disability aids off to find new homes overseas. By partnering with another charity, PhysioNet, we can ensure all sorts of disability equipment donated to us finds another use and helps more people. Thanks to the fine folk at Rotary Club of Saffron Walden who filled their magic tardis of a van ready to transport it all to PhysioNet HQ for processing.
The donated equipment will be cleaned, checked and repaired before being sent to countries where wheelchairs, walking frames, postural seats and other assistive devices are scarce.
Thank you to everyone who has donated equipment for us to put to good use elsewhere. We sell donated equipment to help fund our custom design projects, use parts to help us prototype new design concepts and when we can, pass on surplus useable equipment to help more people access the things they need to live comfortably and independently.
Find out more about PhysioNet and how people are helped by equipment sent overseas on the PhysioNet website.