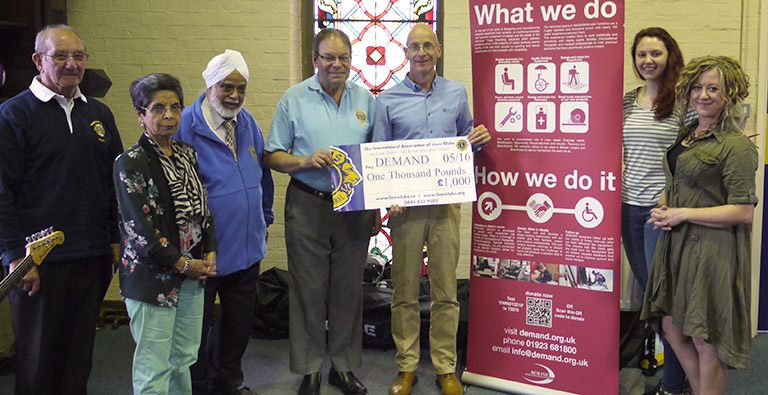 On the 10th of May 2016 members of Watford Lions visited our workshop in Abbots Langley, presenting a cheque for £1,000 to support our work.
Watford Lions pledged their support to projects in Abbots Langley with a portion of proceeds from the Abbots Langley Carnival. During their visit they even had time to try out some of the equipment made in our workshop, including our Boccia Nova ramp!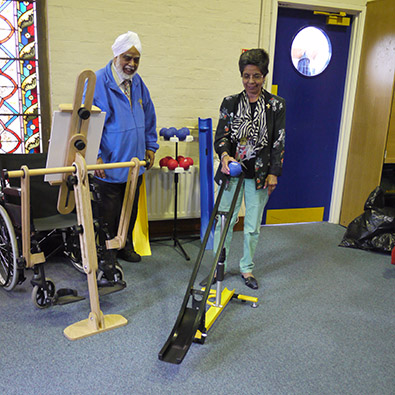 This year their support has helped a young boy sleep safely in his bed at night. 10 year old George who lives in Abbots Langley has autism and would often harm himself on the sharp corners and walls surrounding his bed when left to sleep. Our engineers designed padding to be fixed to the walls around his bed to make George's environment safer, now both him and his parents can get a restful night's sleep.
"We're thankful to have the support of Watford Lions, they do fantastic work to improve our community and the lives of everyone in it. Our work is so important to the disabled people we help, we're glad the Watford Lions Group have offered their support again to help fund the life transforming projects we complete in the local community." Denise, Fundraising Manager at DEMAND