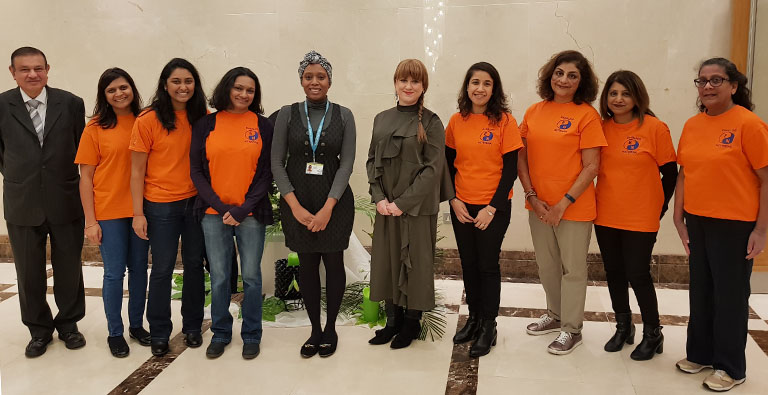 This November, we were thrilled to receive a donation of £2250 raised by the Oshwal Association of the UK at its 50th Anniversary Gala Dinner.
The dinner, held at the Oshwal Centre in Potters Bar, attracted members, guests and supporters from all over London and raised funds for both DEMAND and the Alzheimer's Society.
 "We are hugely thankful for the support of the Oshwal Association of the UK. This generous contribution will enable us to provide more life-enhancing equipment to people with all kinds of disability, and help them to overcome barriers to inclusion and independence. Without supporters in our community we could not continue to offer our unique service to everyone who needs it." Denise Gillies. Fundraising Manager at DEMAND
See Our Stories to find out more about our life-changing custom design projects.