Cerebral palsy is the most common disability in childhood, and over 17 million people worldwide are affected. Cerebral palsy is caused by a problem in the part of the brain that controls our movements, and it can affect people in drastically different ways. Some people are mildly affected, but others can have severely disabling symptoms meaning that they are unable to walk, talk or swallow food.
We work with individuals along with their families, carers and occupational therapists to create custom equipment that enables them to do the things they love.
Our designs have helped many people with cerebral palsy through therapy or by providing access to therapeutic activities such as sports and arts. The Wingwalker helped to support Bobath therapy and was used by many children receiving this pioneering physical therapy.
Most of our designs however are tailored to the needs of an individual. Natasha had enrolled in a catering course at college, but without a way to use the kitchen her goal looked unreachable. This custom made perching stool gives Natasha the postural support she needs and enables her to practice cooking in her own kitchen.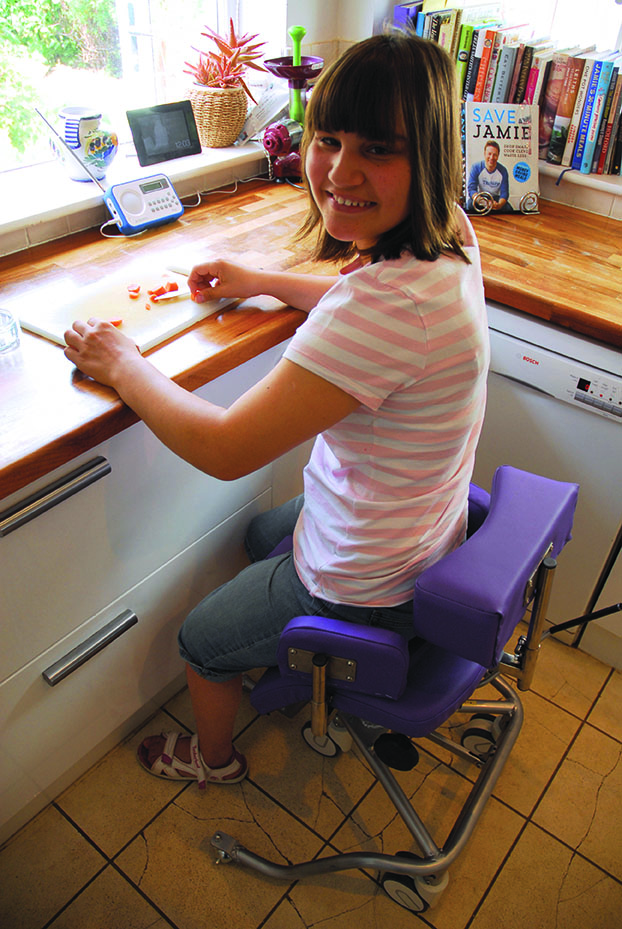 Josh had dreamed of playing cricket so he and his family worked with our engineers to perfect the Crickaider, a unique standing frame that means Josh doesn't have to sit out the game when his friends get out the cricket bat.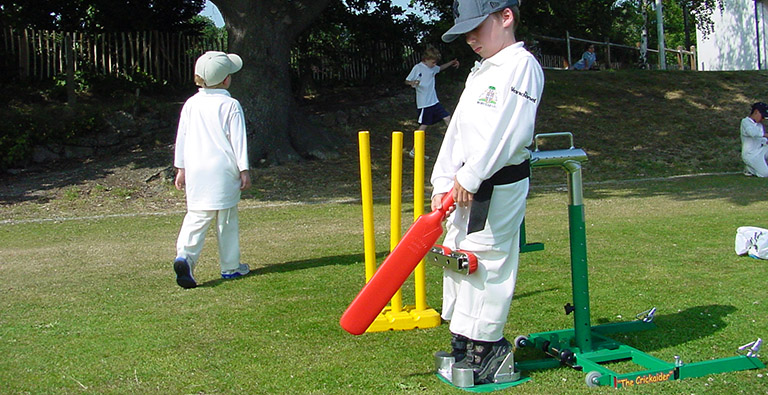 A group of artists at the Birchwood care home for people with cerebral palsy contacted us with a challenge. They needed a new easel that could withstand the forceful involuntary movements of some of their painters, yet be completely adjustable for other artists who had such limited arm movement they could barely reach out to a canvas. Our team designed a sturdy easel that brings the canvas close to the artist, now the talented group have presented their works at the Royal Academy of Art in London. You can see the Birchwood Painters in action in this short film.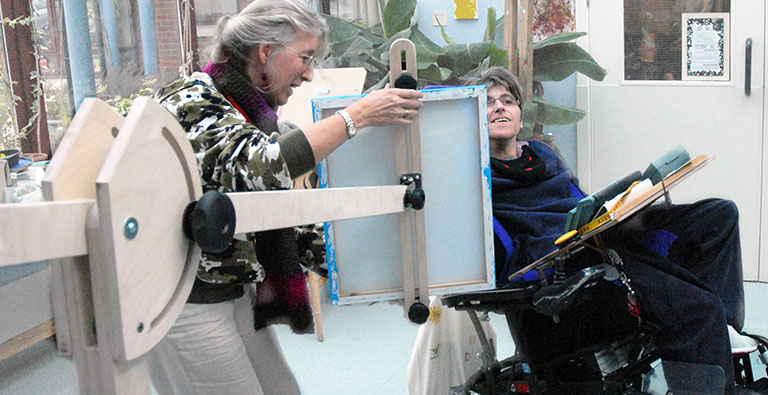 With suitable equipment and healthy dose of trial and error we believe many things are possible. You can see more of our projects that have helped people with cerebral palsy to do the things they love here.
We would love to hear from anyone with a challenge they're looking to solve. Whether you have cerebral palsy or any other disability our team will be happy to discuss your ideas for new enabling equipment, just send a message or give us a call on 01923 681800.