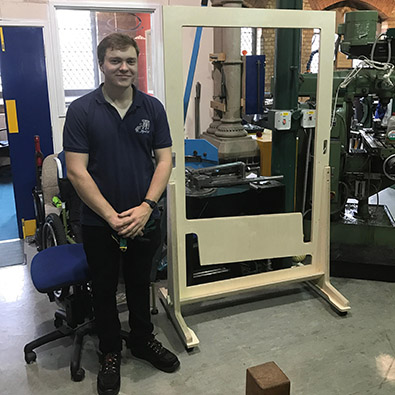 This month our workshop team were joined by Nelson Glover on a work experience placement. Throughout the week, he gained a unique insight into DEMAND, helping to produce boccia ramps, seeing first hand the process behind creating a life-enhancing custom made product and using our CNC router to make a moveable noticeboard we'll use in the workshop to provide a visual reminder of all the work in progress – a necessity since we can be working on upwards of 40 projects at any time!
'I feel privileged to have got an insight into what you do. Thanks especially to Matt, Ehsan, Adam and the rest of the workshop team for teaching me all you did.'
Please get in touch to find out about supporting our education initiatives.