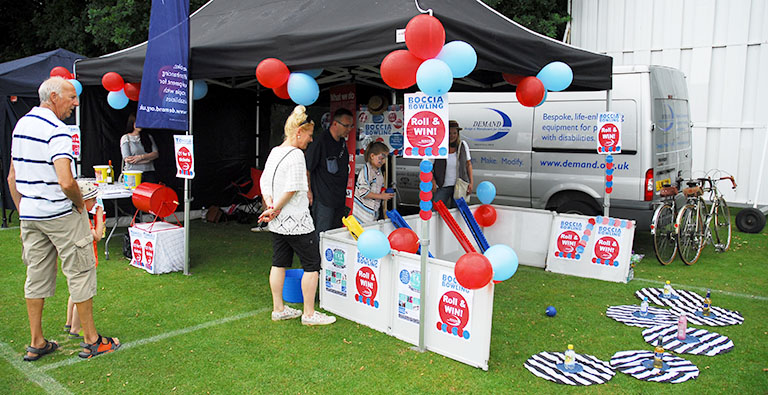 We braved the rain this year at the Abbots Langley Carnival to enjoy some Boccia games with our local community.
On Saturday 11th July we held a bowling stall enjoyed by kids and adults alike, using Boccia Lite ramps manufactured in our Abbots Langley workshop, just a little way down the road!
Boccia is a paralympic sport, similar to bowls where the players throw or kick the ball towards a jack. If a player isn't able to throw the ball, they use a ramp to play and roll the ball onto the court.
DEMAND began making boccia ramps many years ago, and now our sports equipment is used by players on every continent (except Antarctica!)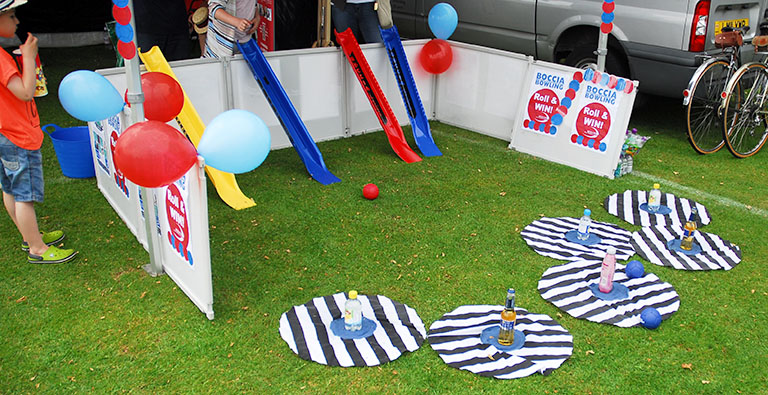 Our carnival stall proved a great success, with one lucky player winning a hat-trick of three prizes.