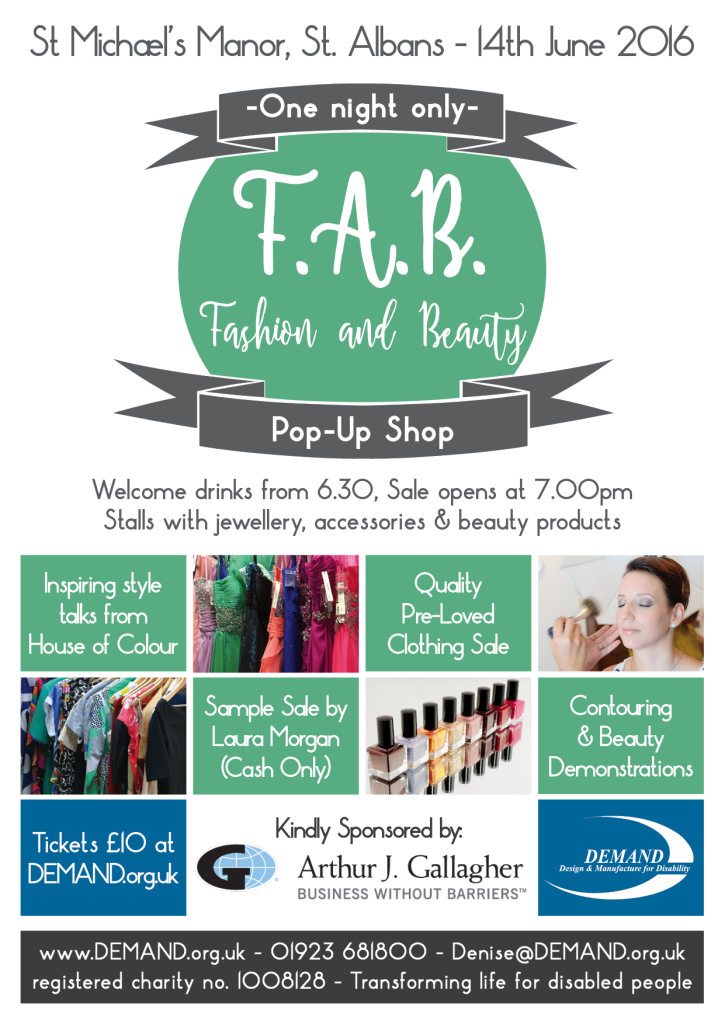 This June for one night only the best beauty businesses in Hertfordshire will come together for your shopping enjoyment!
On Tuesday the 14th of June, The Orangery at St Michael's Manor Hotel will be filled to bursting with fashionistas and stylish savvy shoppers for DEMAND's F.A.B. (Fashion and Beauty) Pop-Up Shop!
Fashion and beauty experts will be holding stalls with beauty products, jewellery and accessories. A huge selection of quality pre-loved clothing will be available to buy, along with a very special sample sale from Laura Morgan Fashion Agency.
Tickets are £10 including a drink on arrival.
This is an event not to be missed! You're sure to find the perfect pre-loved outfit and enjoy a relaxed evening in splendid surroundings.
All proceeds from the F.A.B Pop-Up Shop will go to DEMAND to fund more life transforming equipment for disabled people.